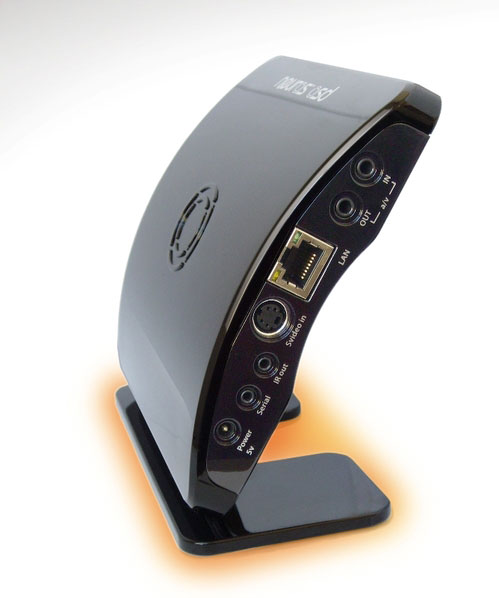 The menus allow you to specify your output options and the main settings are for TV, iPod, smartphone and PSP, which gives you a clear indicator of where this device is targeted. If you are going to take the TV option, then it is worth considering that the connections are through composite cables and that the maximum output resolution appears to be 640 x 480 when recording; it is not aimed at the high-def end and when hooked up to a large screen TV it doesn't look good, especially when playing in the background of the OSD menu.
However, in our tests on a range of screen sizes, we found it was better to stick to the smaller screen in the bedroom where the device came into its own, which we'll come back to later.
Once you have sorted through the menus and changed the recording settings, you can get to work recording the source to your chosen output. Using the TV settings, we managed to move DVD to USB, which was perfectly good for watching back on a laptop or smaller TV. We tried this using the PSP settings on to a MemoryStick Pro, but the PSP wouldn't read the file.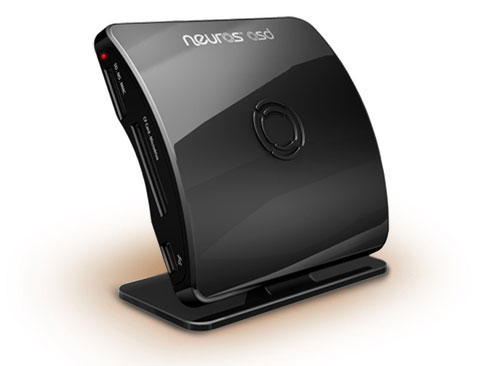 Determined not to be defeated, we connected the PSP by USB, selected USB mode on the PSP, which did then allow us to record from a DVD source directly onto the memory card. Neuros do point out that you should be doing this to non-copyrighted material only.
We also tried moving a VHS home movie to the PSP with equal success, and in this regard, as the OSD creates one of a number of standards of MPEG4, you have a digital version of your old video – great for saving home movies and wedding videos – and a simple step in the process of sharing this media in a wider context, for example on YouTube.
Returning to the network connection, this will allow the OSD to locate media on your home network (you may have to set up a shared folder to do this). We could then view media from our hard drive on the connected TV. We were not, however, able to record from the network, so moving existing camcorder footage to the PSP or memory stick didn't seem possible.
I've already mentioned YouTube, and the OSD will also deliver YouTube video into your TV, which is actually very smart. Ok, you need to remember that YouTube videos are small, and your TV is big, but we lost a fair chunk of time browsing through videos online.
Neuros have always pushed the open source nature of the OSD, and firmware updates are regular, so worth connecting to the net if for nothing else. This also means that future developments mean the OSD can only get better and with video-content on the Internet on the increase this is certainly an option for getting it into your TV.