Hit and miss construction
This construction has both advantages and disadvantages. On the plus side, it makes crossover integration between midrange and tweeter relatively simple from an acoustic point of view.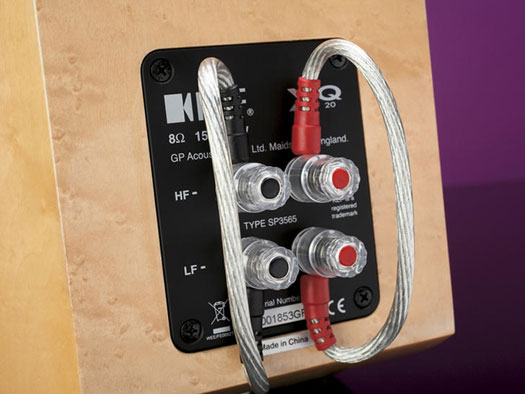 It also ensures that output is entirely consistent and symmetrical at any given measurement axis (the formal term is 'axi-symmetric'). It's therefore also free from the vertical axis 'lobing' that is invariably created in the crossover region where the two sources are spaced apart, as in conventional two-way systems.
However, it can also be pointed out that placing a tweeter so that it's recessed down in the neck of a cone is not an ideal way to create wide dispersion, while the additional complication is that said cone is moving to and fro in response to the music signal.
Tweeter design
Twenty years of development have steadily refined the Uni-Q. More powerful rare-earth magnets have improved tweeter sensitivity and recent versions have drilled pole-pieces to avoiding creating back-pressure behind the diaphragm. The shape of the tweeter's dome diaphragm has also been modified and now has an elliptical profile.
The very latest tweak to be applied to the tweeter – too late indeed for inclusion in the new Reference series that was introduced only last year – is a so-called 'tangerine waveguide', which is making its debut in this most recent XQ-series.
Viewed from the front, this waveguide does indeed look a little like a small citrus fruit, though it actually consists of eight small vanes extending inwards from the tweeter dome periphery, dividing its output into seven segments.
The intention is to compensate for the fact that, when a tweeter dome is driven at its periphery by a voice coil, its fore'n'aft motion falls short of the ideal of a pulsating sphere. The loading on the diaphragm provided by the vanes increases relative output from the outer parts of the dome, more closely mimicking the pulsating sphere.