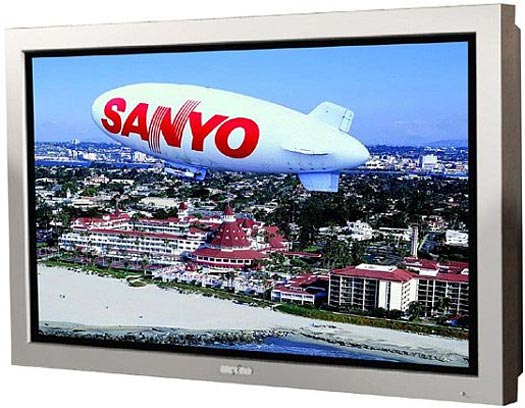 Outdoor TV-viewing goes at large with Sanyo's new 52″ LCD high-definition monitor that boasts marine grade construction.
Sanyo CE52SR1 model features sun-readable LCD panel with tamper-proof glass designed to take-on harsh weather with vengeance. The protection against water is so substantial that it can withstand low-pressure jets of water sprayed directly on the front glass. This new model is lightweight and uses less electrical power then similarly sized plasma monitors. The outdoor TV packs a resolution of 1920 by 1080 pixels, a stunning 1500:1 contrast ratio and 1500 cd/m2 on-screen brightness.
The 52-inchie comes with a one-year warranty and will be available in October 2008 for approx. $14,000.