Inevitably my first port of call in assessing the 32XV505DV's picture quality has to be its HD performance. Does the set's Full HD resolution actually make its HD pictures from games and films look sharper and cleaner than those of the 32CV505DB? Indeed it does.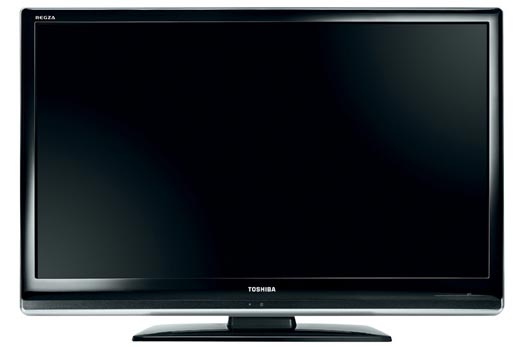 In the Sky HD broadcast of Braveheart, for instance, the shot of Wallace's Scottish army charging hell for leather across the film's first battlefield towards the hated English looks slightly cleaner and crisper here than on the 32CV505DB, for two reasons. First, there's slightly more fine detail to be seen. But far more important is the relative lack of blurring evident in the picture, presumably because the set doesn't have to rescale the 1080-line source to fit its 1080-line pixel count.
The Full HD pixel count also lets the TV show just a fraction more clarity with such picture detail 'niceties' as the stubble on Wallace's face in the shot where he gets his first glimpse of York.
There are other strengths to report, too, that aren't necessarily a direct bi-product of the 32XV505DB's extra resolution. For instance, it produces really good black levels for its price point, suffering relatively little with LCD's still-common 'greying over' issue.
Admittedly there is a trace of clouding over extremely dark scenes, such as the night-time bagpipe serenade to Wallace's dead father in Braveheart. But during most 'normal' footage, which contains a mix of brights and darks, the black levels look punchy and help the image enjoy real dynamism – a dynamism enhanced further by the TV's exceptional levels of brightness.
So far, so good. It seems that there's definitely enough of an HD benefit to easily justify the 32XV505DB's extra £90 or so over the 32CV505DB. Pity, then, that there's a price to pay in the form of a reduced standard definition performance and some colour issues.
Standard definition pictures on the 32XV505DB really don't look very hot at all, if I'm brutally honest, with the Active Vision LCD processing tending to leave one or two rough edges as it goes about translating standard def PAL content to the screen's Full HD pixel count. Common ailments include exaggerated MPEG noise, noticeably more motion blur than you tend to see with HD, and a slightly unstable, flickery look to proceedings that might, perhaps, have been stopped if the set had 100Hz processing.
Actually, once I'd noticed this flicker on standard definition, I also occasionally spotted it with HD, such as in the trees and the battlefield of the long-distance shots of the English Army about to charge Wallace and his motley Scottish crew in the first battle.
A similar thing happened with the TV's colour toning. It was during standard def viewing that I first became aware of some slightly strange colour toning issues, especially in low-quality digital feeds, and once I'd 'tuned in' to the problem I also found slight colour problems with HD footage. For instance, some skin tones look slightly orange or salmony, while some greens tend to look rather washed out.