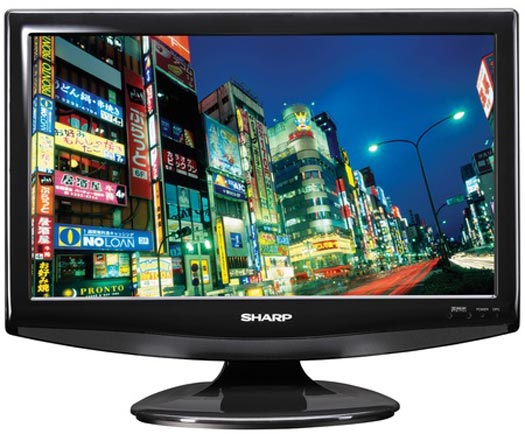 Sharp has added three new screens to its Aquos range of televisions. All three place an emphasis on compact dimensions for added versatility.
First-up is the LC-19D1E, which is unsurprisingly a 19in set. Selling itself as ideal for movies and games – kid's bedroom, perhaps – the TV has HDMI and PC inputs, alongside a claimed 7500:1 contrast ratio.
There's a 1366 x 768 resolution panel packed in to the ultra-compact frame, which stands just 36cms tall including the stand, as well as a digital Freeview tuner.
Next in line are two additions to the XL8E Series, the LC-32XL8E and the LC-37XL8E. Both TVs sport 100Hz technology, 1920 x 1080 resolutions and three HDMI inputs.
The 19in will sell for around 690 USD, the 32in looks set to retail around the 1,780 USD and the 37in at 2,170 USD.