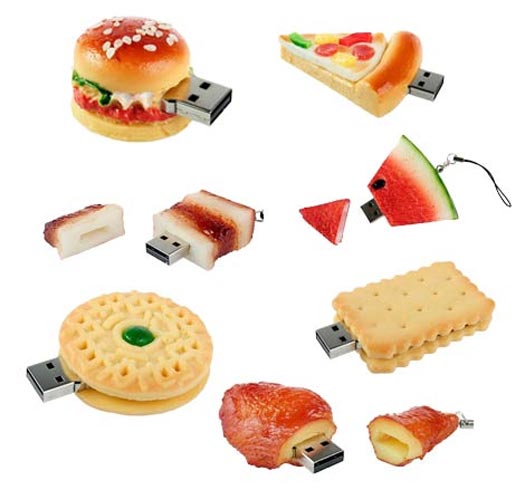 You aren't looking at your favorite food, these are the new USB drives from Brando. Looks can be deceiving. If you are equally passionate about technology and food than these USB drives stocked at the gadget shop Brando are perfect for you.
The USB drives come in various edible forms like strawberry, pizza, burger, biscuits, chicken wings, BBQ Pork, chicken Drum Stick etc. Keep away if hungry. Weighing from 17 to 28grams, they support Window 2000/XP/Vista or MAC OS.
The portable USB drives are easy to operate and feature plug and play. They support USB 2.0 and each one comes with a storage capacity of 4GB. Available at the Brando store in Hongkong, USB drives are priced at US $28.