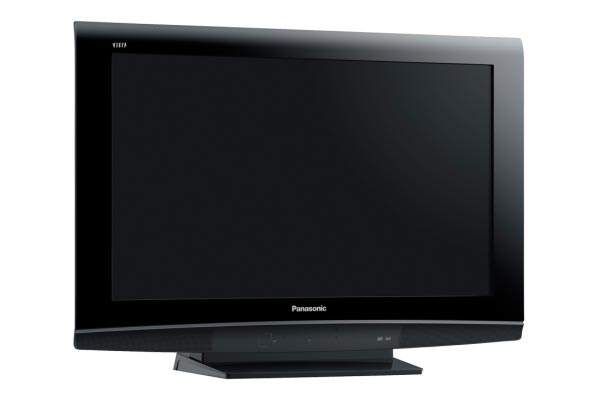 Anyone who demands only the blackest of on-screen blacks may have thought a Pioneer Kuro was the only option. Not so, says Panasonic, which has stepped into the darkness with rival screen.
Although Pioneer's Kuro plasma range boasts a 42in, 50in and 60in options, Panasonic only appears to be testing the "blacker than black" water at the moment. So its latest LCD telly – the TX-32LXD80 – only comes in one size: 32in.
Nonetheless, the firm boasts that the TX-32LXD80 will provide "life-like blacks" that it claims are deepened by expanding the screen's backlight tuning area.
Panasonic also states that the display's 1366 x 768 screen has a 178° horizontal viewing angle that'll ensure viewers watching the TV from sharp angles still see a rich array of colours. Whilst this may be true, it's worth remembering that a 178° viewing angle isn't unique and Sony's Bravia S series, launched way back in 2006, has the same viewing angle as do others.
It'll do 24p playback with Blu-ray Discs that support the cinema-standard frame rate.
The TX-32LXD80's supposedly superior image quality is combined with a pair of speaker that are integrated into the screen's casing just beneath the glass panel to pump out up to 20W of audio. The telly has an integrated SD memory card slot and three HDMI ports. It has a built-in Freeview tuner.
Panasonic's TX-32LXD80 TV is available now online for £600 (€760/$1200).