Reader tip-offs have alerted blog Engadget to the existence of mysterious 4GB Apple iPod nanos appearing on retailer's shelves and sites.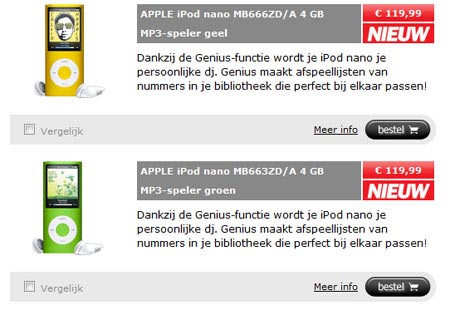 The new nano is only available in 8GB and 16GB models so the appearance of the smaller capacity model is being reported as a mystery.
With pricing said to be around 119 euros, at least from one Dutch shop, Apple's UK and US sites don't list the smaller models – but we have been able to get to the bottom of why this is.
An Apple spokesperson has told Pocket-lint: "We made a limited number of 4GB iPod nanos for some international markets, but this is not one of our main configurations."