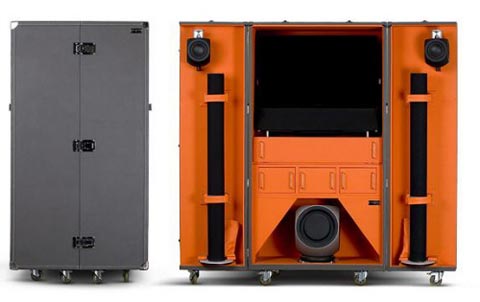 The people back at Pinel & Pinel of France have come up with an innovative idea called the Movie Trunk. It includes highly acclaimed Bang & Olufsen Beolab 6000 subwoofer, two Beolab 3 speakers, BeoVision 6-26 television, and the DVD1 DVD/CD player. This fold out home theatre system is covered in an assortment of 51 vibrant leathers with nickel plated brass hardware and 3 drawers to store 48 DVD's.
I think it's worth every dollar only that for now there is no dope on how much it costs. Meanwhile you can ready your collection of 48 DVD's and tons of popcorn as you are not going anywhere for a very long time.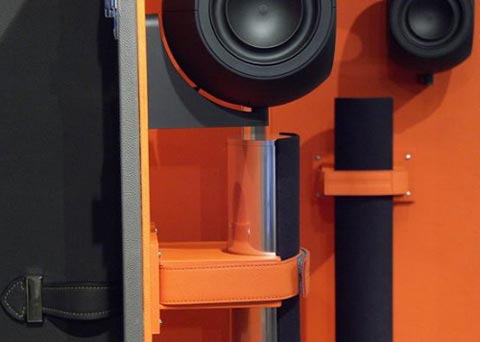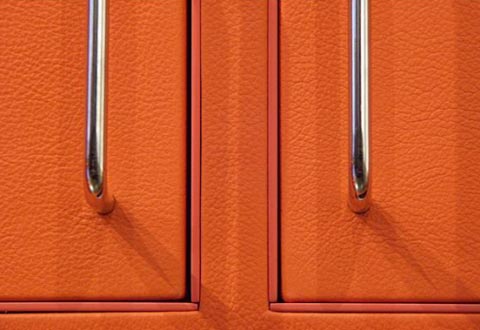 More fold out furniture and storage trunks from Pinel & Pinel website.