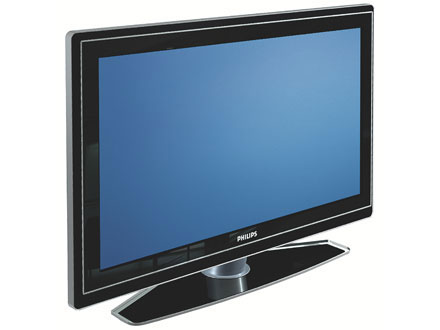 Philips' technological ambition hasn't always been matched by perfect pictures, but this time the Dutch company has hit the jackpot. Dressed in an 'anthracite dark' gloss, this full HD 42inch screen possesses just about every feature you could wish for.More importantly, these features work so well they raise this TV well above the other brands that seek to make LCD a viable alternative to plasma for movie buffs.
Features
Manufacturers are constantly trying to out-do each other with a variety of gimmicks, but Philips' effort is one innovation genuinely worth having. Its Ambilight system is presented here in its 'stereo' format, whereby light sympathetic to what's playing onscreen is emitted from illuminated strips around the screen edges. This technology has been around for a few years, but the 42PFL9632D uses LED lighting in an effort to achieve more colours while using less power.
Beyond this novelty feature lies the real reason why we think the Dutch firm has at last got LCD right: its Perfect Pixel Engine. This comprises the latest 100Hz Clear LCD processing, which doubles the refresh rate on PAL sources in an effort to create the smooth picture that's so essential on high-end sets.
HD Natural Motion is another successful innovation. It's an update of Philips' previous Digital Natural Motion system, which tended to over-process pictures and create a slightly unnatural look.
Other additions to the telly include a 14-bit colour engine to widen the colour palette and the ability to display 24fps material from suitably equipped Blu-ray or HD DVD disc spinners. More exciting is its use of scanning Hot Cathode Fluorescent Lamps (HCFLs) instead of a static backlight, which means the set should display deeper blacks than we've previously seen.
In complete contrasts, its suite of connections is ultimately disappointing, since there's no dedicated PC input and its USB port is only capable of displaying JPEG pictures and playing MP3 music files. Unfortunately, we couldn't get it to recognise any video files.