The Panasonic DMP-BD30 is the world's first Profile 1.1 Blu-ray player.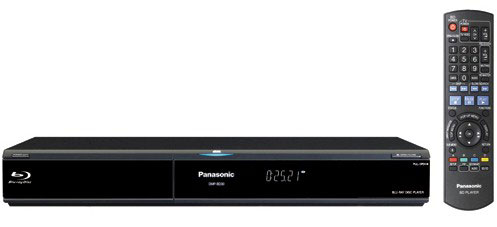 A certain amount of deserved fanfare is in order, as some of you will be aware that the BD market has been cursed by dithering standards.
Profile 1.1 (also amusingly know as the Final Standards profile – which it isn't) mandates for persistent memory and a second video decoder, allowing for the provision of Picture-in-Picture functionality, aka Bonus View.
Sometime later in 2008, we'll see the first dedicated BD players compliant with Profile 2.0, which throws a LAN port into the mix, letting the unit go online for greater interactivity.
New Blu-ray special features
Even Bonus View PIP discs are few and far between. The first in the UK is Sony Pictures' Resident Evil: Extinction. Select its Under the Umbrella special feature and you can watch the film plus a secondary video window featuring talking-head commentary, behind-the-scenes material and storyboards.
Disney will be releasing its first Profile 1.1 disc in the summer, National Treasure: Book of Secrets. In the US, Sunshine has also been issued as a Region-locked PIP disc.
A different proposition to the first models from Panasonic, the Panasonic DMP-BD30's form factor itself has been much improved. The player is super-slim, standing just 59mm tall. Ergonomics are a bit bonkers, though.

An odd layout from Panasonic
The Disc Open button is bizarrely located to the right (opposite to the disc loading tray itself) while the Power button sits above the disc tray to the left. This arrangement is as logical as a loft full of Big Brother contestants. I often turned off the player by mistake when instinctively seeking to eject a disc.
If you're looking to buy into Blu-ray, it's because you want a disc-spinner that will blow your socks off visually, and this Panasonic doesn't disappoint. When it comes to picture clarity, the BD30 is probably the best BD player yet to grace our Tech Labs.
Its predecessor, the BD10A, was no slouch, but this model squeezes even more delicious hi-def detail out of Blu-ray platters, adding an extra polish to 1080p picture fidelity. Side-by-side with a PlayStation 3, it offered demonstrably more picture information with fewer visual artefacts.