LG, it's fair to say, is getting sick and tired of being perceived as Korea's 'second' AV brand after Samsung. There was a time not so long ago where the two brands' public perceptions seemed more or less equal, but recently Samsung has surged away in terms of both image and cold, hard sales.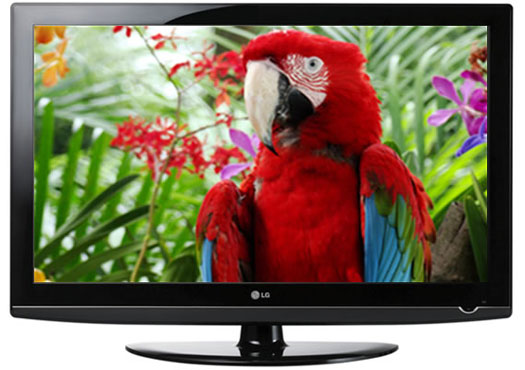 So this year LG claims it's determined to claw its way back towards parity with its neighbour thanks to a new range of TVs that look set to deliver a truly killer combination of feature choice, opulent looks, high performance standards and strikingly affordable prices.
We've already seen LG get off to a fine start in realising this dream with the impressive 50PG6000 50in plasma TV. But now it's time to see how the ambition holds up with a shift to LCD technology and a step down one rung of LG's TV range ladder, in the shape of the 32in 32LG5000.
First impressions are very promising. For despite residing in the lower reaches of LG's latest TV range, it still looks a million dollars in its high gloss black finish, offset by a little silver trim and tastefully accented power light.
We're probably bound to say given how we opened this review that the 32LG5000's looks aren't quite as profoundly attractive as those of Samsung's new rose-tinted A656 range. But they're still a definite embellishment to any room they appear in. Plus, of course, with the 32LG5000 only costing under £550, these luscious looks can be yours for substantially less cash than you'll need for the A656 range.
It's also a pleasant surprise given the lowness of the 32LG5000's price to discover that it sports three HDMI inputs all built to the latest v1.3 specification. This means they're can all receive Deep Color from any sources that can deliver the picture-boosting format.