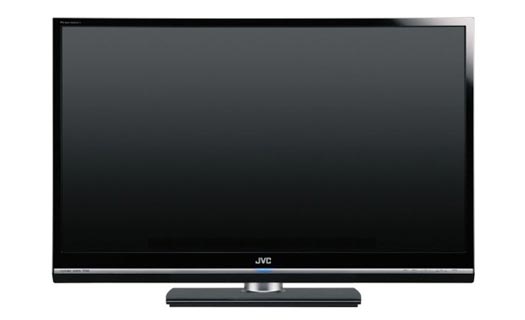 Enclosed in a sleek, thin-bezel design, both the LCD TVs screens claim to minimize power consumption. These super-slim JVC LCD TVs feature a cabinet that measures 1.5 inches in width with a maximum depth of just 2.9-inches at the panel's centre. Weighing 26.4 lbs, the latest JVC models are believed to consume a mere 145W.
Offering 1920×1080 (1080p) resolution, both TVs come in a newly developed backlight unit, which is around 40% slimmer than the traditional ones.
VESA compliant, the JVC LT-42SL89 and LT-46SL89 are equipped with three HDMI, a headphone jack, USB picture viewer, an illuminated universal remote control, two components, one S-Video in and a PC input along with next-generation touch sensor controls, leaving behind the conventional buttons system.
JVC has planned to reach US with the super-slim LT-42SL89 and LT-46SL89 TVs in July for an estimated price of $1,899.99 and $2,399.99, respectively.