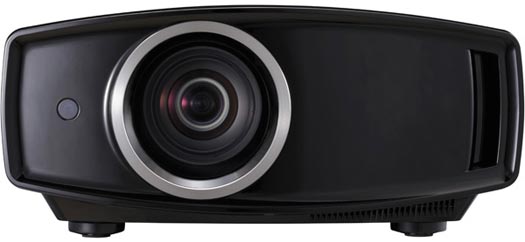 JVC made its debut of four new projector at CEDIA, the DLA-HD750, DLA-HD350,DLA-RS20 and DLA-RS10. Lots of companies are pulling in to a full HD projectors like Panasonic that in turn giving way to a much tougher competition.
Highlights of these released projectors comes with its own D-ILA (Digital Direct Drive Image Light Amplifier) Technology implementing the Liquid crystal on silicon (LCoS) technology and two of which is a THX Certified, for assurance and quality picture. Contrast ratios comes with 30,000:1 for DLA-HD750 and DLA-RS20, 17,000:1 for DLA-RS10 and 15,000:1 for DLA-HD350.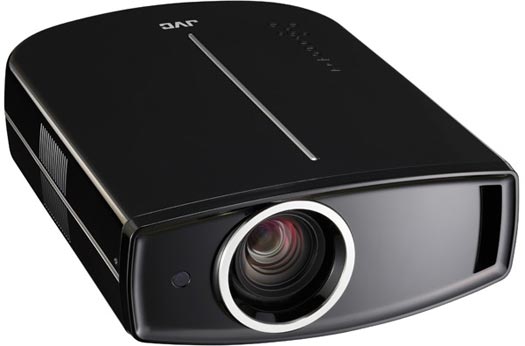 JVC official announcement
JVC Announces THX® Certified Home Theater Projectors Plus New Models That Bring D-ILA Technology To A Broader Audience
Four new front projectors offer brighter images, deep black levels, ease of use and flexible set-up
DENVER, September 4, 2008 – JVC expands its award-winning line of D-ILA home theater projectors with the launch of four new full high-definition models, including two THX® Certified* models. The new JVC projectors establish new benchmarks in performance and value, breaking new ground in color accuracy, black levels, ease of use and flexible adjustment. Like current highly-acclaimed JVC projectors, they achieve unprecedented contrast ratios without the use of an auto iris, and in fact the two THX Certified models offer a 30,000:1 native contrast ratio – the highest among all currently available home theater projectors.
The new projectors are the DLA-HD750 and DLA-HD350, to be marketed by JVC's consumer group, JVC Company of America, and the DLA-RS20 and DLA-RS10 from JVC's professional group, JVC Professional Products Company. The DLA-HD750 and DLA-RS20 are both THX Certified (for all worldwide markets) to ensure accurate and exceptional picture quality in the home theater environment. A trusted cinema and consumer brand, THX certification provides JVC a means to further differentiate its projectors from competitive offerings and communicate a clear message about quality to customers.