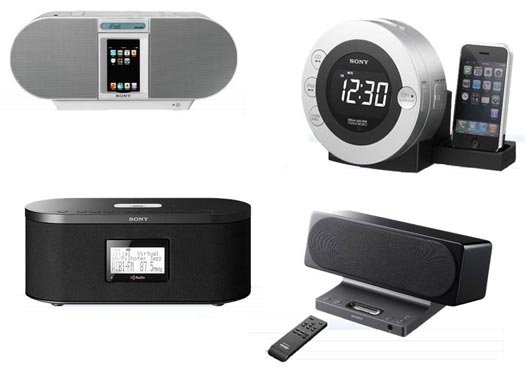 Sony has launched four audio products that work with current dockable iPod and iPhone devices – a CD clock radio (model ICF-CD3iP), boombox (model ZS-S4iP), table top HD Radio with iTunes Tagging (model XDR-S10HDiP), and docking speaker (model SRS-GU10iP).
The ICF-CD3iP device is Sony's first CD clock radio with a hidden dock for iPod and iPhone devices. It gives users multi-function flexibility that enables them to listen, wake and fall asleep to their iPhone or iPod, CDs or radio in the form of a small footprint.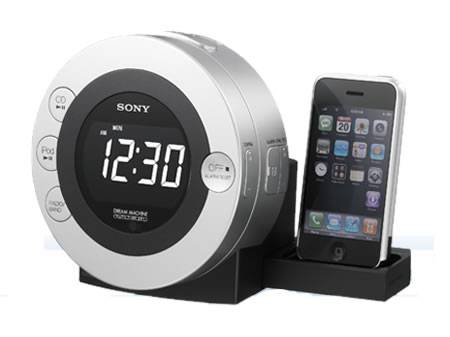 Featuring a liquid crystal display, this clock radio charges both iPod and iPhone devices. It also includes a remote control that provides full access to the menu of music functions. It has a compact, vertical "floating" design that hides the docking station, offers CD R/RW playback, and has an AM/FM digital tuner.
Sony's first boombox – the ZS-S4iP – adds iPhone compatibility and enhanced sound quality through its Mega Bass Sound system. The dock on this new boombox secures and charges the iPod or iPhone while on the go, and features a removable cover so users can directly control the devices.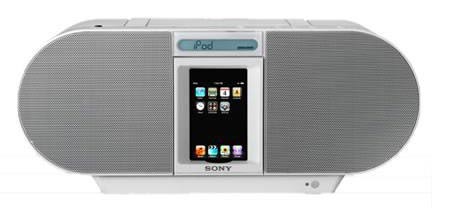 A wireless remote allows full menu control for the CD, radio and the music function of the iPod or iPhone. The unit also offers 20 AM and 10 FM radio presets.