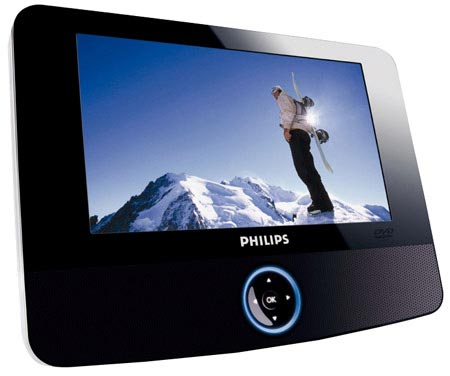 Combining a portable DVD player with a digital photo frames sounds like a neat idea. But the two aren't the best of bedfellows, especially when you equip them with a low-resolution screen.
The vast majority of portable DVD players sport a laptop-style clamshell chassis. With the PET723, Philips has abandoned this design. The display is instead placed direct on the front of the chassis, and slides up to reveal the optical drive – the idea being that you can use it as both as a portable DVD player and as a digital photo frame for your mantelpiece.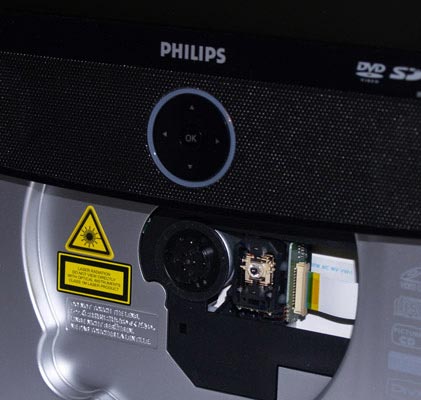 First impressions are mixed. The PET723 looks stylish enough, with the 7in, 480 x 234 widescreen display dominating the all-black faceplate. But when you pick it up, the plastic chassis feels almost toy-like. A good old-fashioned volume wheel sits on the left side and is joined by an SD/MMC card slot, single headphone socket, AV output port and power hook-up. Menu and Setup buttons are placed on top, while the power switch sits alone on the right.
The list of on-board controls is completed by the four-way control pad just under the display and between two small speakers. The PET723 can kick out enough noise to fill a small room, but the cones are woefully tinny. If you want to hear any sort of bass you'll need to hook up a decent set of headphones.